The family home is generally the most valuable asset a family has. The decision to build a new home or to buy a pre-existing home takes a lot of consideration. Moving generally means relocating kids from schools or moving out of the area that you have grown accustomed to.
For many families, their existing home is in a highly desirable area with perhaps beautiful views or close proximity to the beach or shops or schools or church or work etc etc etc.
There are sometimes a million reasons why families therefore decide that it suits them better to renovate or remodel their existing home instead of moving into a new one.
Easyway Building Brokers have practical solutions to give your tired home a facelift. We have a range of independent builders that specialise in renovations and home remodelling. Whether you're looking to upgrade your kitchen or bathroom or to totally renovate your whole house, we have the answers.
Our highly skilled team can guide you through the process of selecting the right builder and getting competitive quotes.
Renovating with Easyway Building Brokers gives you peace of mind that the builder you choose has already passed our strict performance criteria.
Easyway is the only way to build
Is your property in a Demolition Control Precinct or is it subject to Character Code? If so, then the option to lift and build under may the option to provide the extra space you need. Lifting you home to allow for a ground floor level will effectively double the floor space of your home. Our custom design team will assist you to create a design that will integrate the new floor level in with your existing home to create a home that will suit your growing needs.
A lift gives you enough height to comply with the required building code for habitable rooms and then we build whatever you want into the space created below your home. Easyway Building Brokers have successfully completed many of these types of projects over the years. Some of the projects we have done also included a complete renovation of the existing home so the end product was all new whilst maintaining the heritage façade.
Easyway is the only way to build
Lift Your Home Up & Build In Underneath.
Second Storey Extensions - Build Up.
For homes that are built on a concrete slab, the option to lift and build under is not possible. The other option however is to build up or put a second floor extension on top of your existing home.
Easyway Building Brokers have a wealth of knowledge in this area and have successfully completed many such projects. Our designers in conjunction with our structural engineers have created a generic model that allows a second storey extension to be built onto almost any home.
This is a great way of adding additional space you need without having to relocate from your address.
Easyway is the only way to build
Easyway Building Brokers has assisted many families to achieve much needed space to their existing homes.
Regardless if you need an extra toilet, a new bedroom or a major extension or even a whole new floor added, Easyway Building Brokers has the design solutions to suit your requirements.
Because Easyway Building Brokers are building designers with years of construction industry experience, we can offer you a complete design solution taking least cost design options into account. Furthermore, because we are not builders in our own right, we then source the very best price for you from our pre-selected professional builders.
Because of our many years of experience designing extensions and because we have our own drafting facilities, you can be assured that our extensions will be designed with flair and practicality and at a price that will suit your family's budget.
Why not contact us now for a free no obligation quote and let us show you what a difference more space can mean for your family.
Easyway is the only way to build,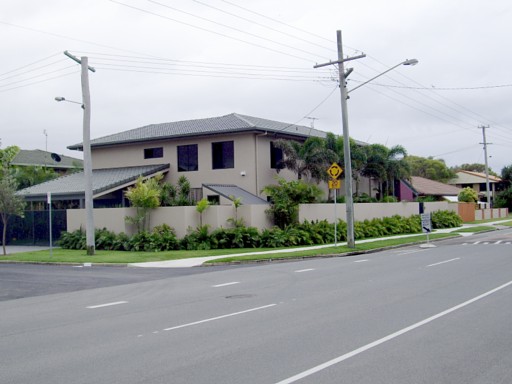 Demolish Your Existing Home & Build a New Home on the Site
Do you hate your home but love your address?
Do you dream of a beautiful new, modern home fully custom built to suit your own individual requirements? Regardless if you're looking to knock down your existing home and rebuild new, or if you are have purchasing a property to redevelop, Easyway Building Brokers can help! Easyway Building Brokers specialise in knock down and rebuild projects.
Easyway Building Brokers handle everything for you. From arranging tenders for the demolition and removal of your old home to designing and building your new home, we have it all covered. Call Easyway Building Brokers today and see how easy our process is.
Easyway is the only way to build